The Sales
The Sales
Last updated
29 June 2020
In Australia thoroughbreds are auctioned off at all different stages of life14. However, the most sought after age to buy thoroughbreds for racing is yearlings, as trainers begin training horses between 15 and 18 months of age.
'Weanlings': thoroughbreds sold prior to turning one year old15.
'Yearlings': thoroughbreds being auctioned that have turned 1 year old16.
''Breeze ups': unraced 2 year olds that are auctioned17
'Tried racehorse': horses that have already raced18
'Broodmare'; mares that are used for breeding 19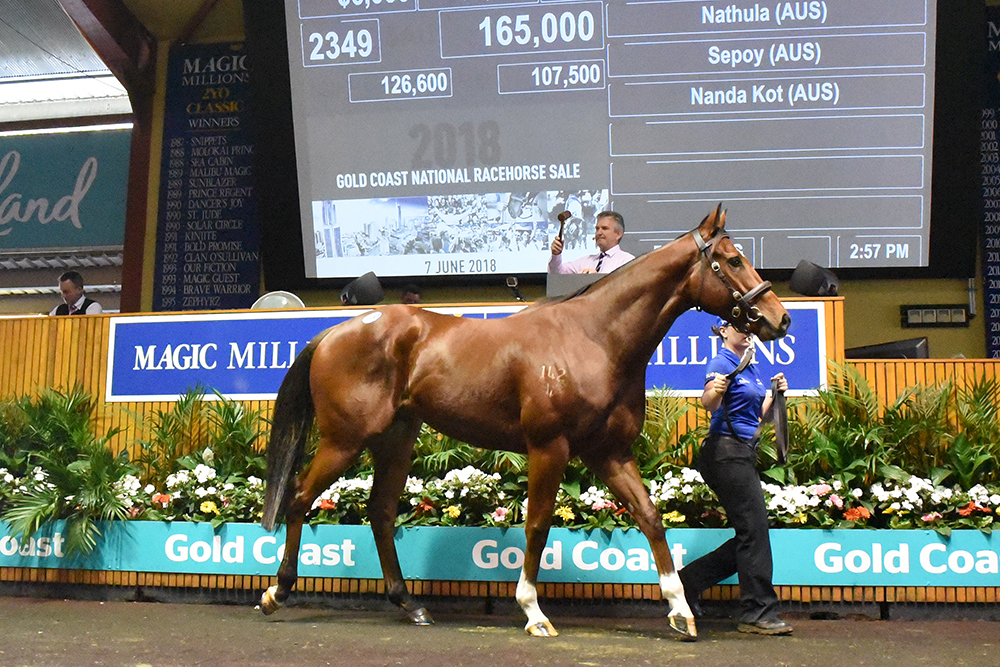 A horse being auctioned at the Magic Millions. Source: Magic Millions
The two largest public auction companies of racehorses are 'Magic Millions' and "William Inglis', with an excess of 40 public thoroughbred auctions per year collectively20.
Horses are led into arenas for perspective buyers to observe the 'form' of the horses. Attendees may place bids on horses they have deemed desirable. This process is extremely stressful for young horses.